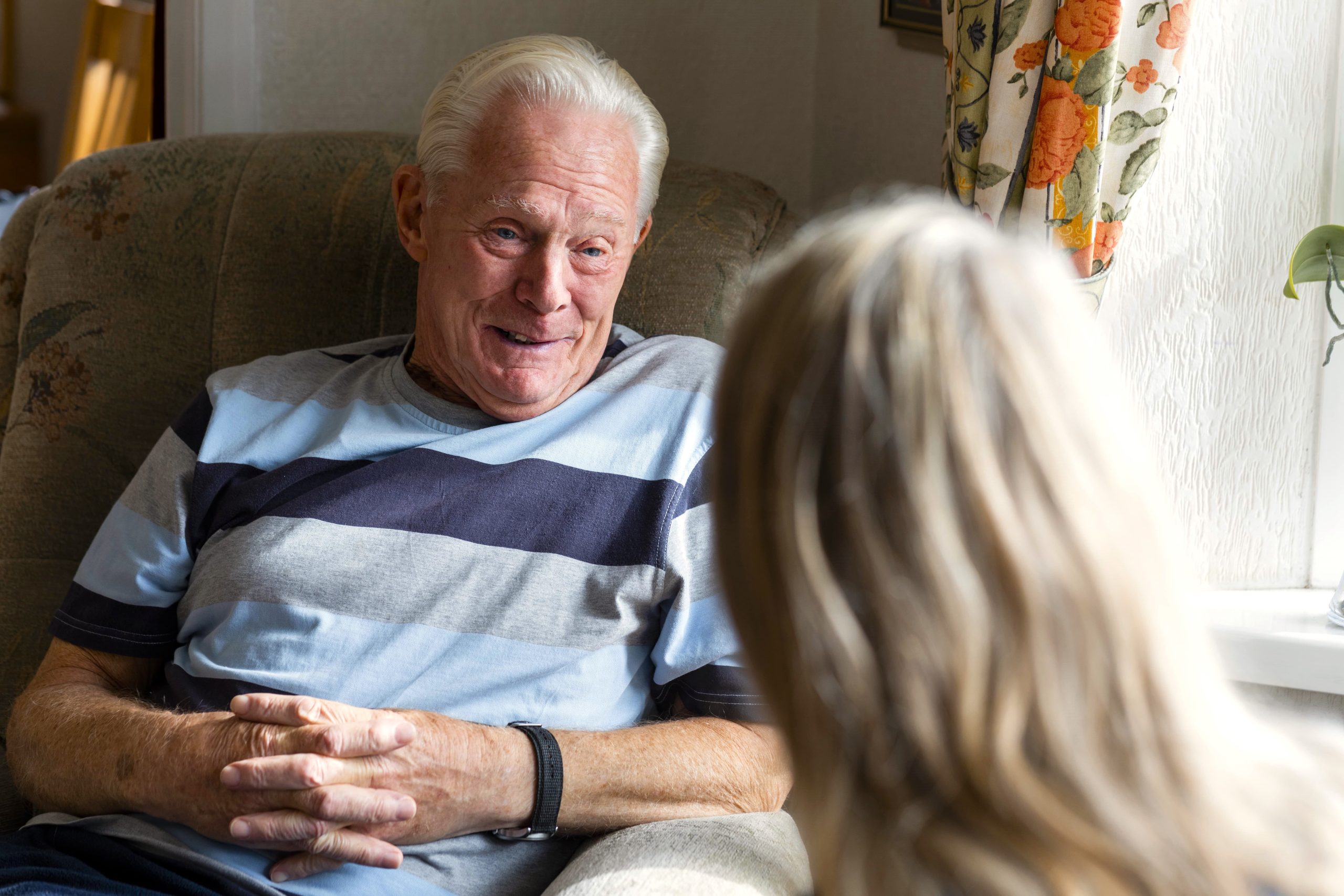 Community Navigation
31 Jul 2023
I was (and still am) caring for my wife who has chronic health conditions causing constant severe pain and mobility issues. This in turn impacts her mental health. At the point of the referral, my wife was in crisis and had made several attempts to self-harm.
She was awaiting an appointment for the pain clinic and was very fragile emotionally, reliant on myself and my daughter for support. She declined a care package from Social Services, preferring to rely on family support. Her employer was also due to terminate her contract because she had been unable to work for over a year, and there was no sign of her health improving.
I had paid for a stairlift, and we were waiting for a wet room to be installed, costing £3,500 on top of agreed grant funding, and we had no savings to cover this cost. My wife was in receipt of ESA and PIP, standard rate daily living and enhanced mobility. We were in the process of going to tribunal as we felt she should be on the enhanced rate for daily living. This was eventually upheld but the whole process only added to the stress and anxiety I was under.
I was generally in good health at the time, but had little time to look after my own wellbeing. I am an optimistic person by nature, but was struggling with the ongoing situation and was working full time, 4 days on and 4 days off.
I needed help to find grant funding, advice on getting the best out of mental health services, some support to help me work out what I should focus on first, and  a reminder to look after my own wellbeing (although I didn't realise that at the time!)
What kind of support/advice or information have you received from Involve Community Navigation?
I was offered a Statutory Carer's Assessment and sent a Support Plan. I had a review after three months, an annual review a year later, then ongoing keeping in touch calls.
After my Carers Assessment, I received the following information and support:
Details of organisations I could turn to for support to meet my identified needs, and the needs of our wider family
Information about organisations which could awards grant funding with Involve providing a supporting letter for our application
Two grants towards the cost of a bed for my wife. Having an adjustable bed has made a huge difference to her
A one-off Carers Payment from Involve towards the cost of a Merlin Pass so I could plan some days out with the family (our daughters and grandchildren). Having these days out to look forward to, and enjoying building happy memories with our family, all contributed to an improvement in my mental wellbeing.
During one of my keeping in touch calls in May 2022, I was able to share that things had become much more difficult for me due to my mother developing dementia, and an increased need for support for my family. Trying to look after everyone whilst working and caring for my wife had led to a decline in my personal health which was a cause for concern. I had extremely high blood pressure, and had been sent for cardiology tests.
I was offered a further Statutory Carer's Assessment in July 2022 and received the following information and support:
Information about resources that could meet my identified needs including advice about accessing possible financial support for heating a food costs
My Community Navigator liaised with Social Services in East Sussex around my mother's care and support needs and provided information about support services in that area
Awarded Direct Payments for weekly domestic support for 2 hours a week to reduce the significant impact my dual caring role was having on both my physical and mental health.
What does Involve Kent mean to you?
Involve have been an invaluable source of help and advice for me. Prior to contacting Involve I was having to deal with everything entirely on my own and having to battle to get any help for my wife. Involve have provided me with so much information and advice about the various options of support that may be available to me as well as providing practical support to help me day to day and allowing me more time to focus on myself which improves my ability to care for my wife and mother, but also has had a positive impact on my own mental health.
Without the support from Involve, I would not have been able provide my wife with all the support she requires. I believe without it, I would have not only found myself with huge additional debts, but would also have suffered severely from a decline in my own physical and mental health.
I cannot thank Involve strongly enough and especially my Community Navigator who has proven to be such a fantastic source of information and support. I am normally a very private person and I tend to try and struggle my way through without asking for help, but she has helped me understand how important it is to ensure that my own health and mental wellbeing is looked after so that I can continue to care for my family the way I want to.
Community Navigation
Involve Kent is contracted on behalf of Kent County Council to provide support to unpaid carers living in West Kent
Make a referral
Make sure your client gets the help they need