Classes to improve stability
Involve runs a course specifically designed to help with strength, balance, and building confidence to get around on your own. These are known as Postural Stability Classes.
Postural Stability is a 36 week programme accessible to people living in North and West Kent, with classes taking place on a weekly basis. The classes are suitable for those struggling with their balance, including those who have suffered previously from a fall, or who are at risk of falling.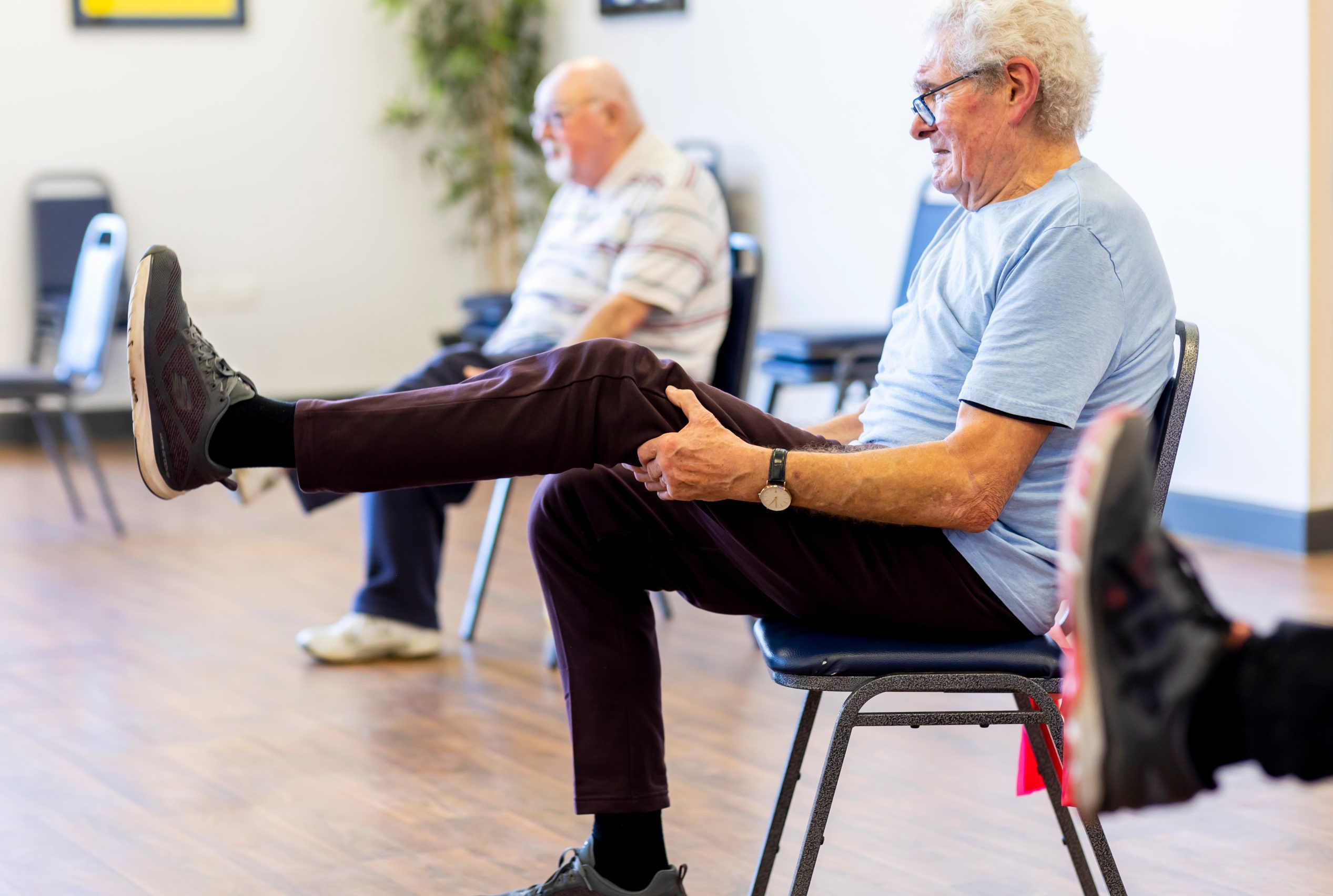 Classes are held in community venues across North and West Kent. They are delivered by experienced, specialist, qualified instructors who understand age-related changes that happen to the body and any potential medical concerns you may have.
The gentle, progressive exercises will help to improve your strength, balance, and physical fitness. You will be given your own exercise band and booklet to keep, and your instructor will encourage you to do some exercises at home between the weekly classes to help you get the most out of the programme.
While regular class attendance is expected throughout the 36 week programme, we do understand there will be times that you cannot come due to important appointments or through feeling unwell.
Please note that we do have a waiting list for these classes in most areas. 
Just to say "thank you" for allowing me to attend with Chris this afternoon, I really enjoyed it. He also enjoyed the class and thinks you are an amazing teacher! This is a fantastic opportunity for people to get a better quality of life and I hope everybody will do their best to implement these exercises and, hopefully, get fitter. Again, thank you so much
Irene
If you would like to feel steadier on your feet and improve your confidence in getting out on your own, please contact us.